Quick start guide for Wayzn Pet Tag
Updated 6 months ago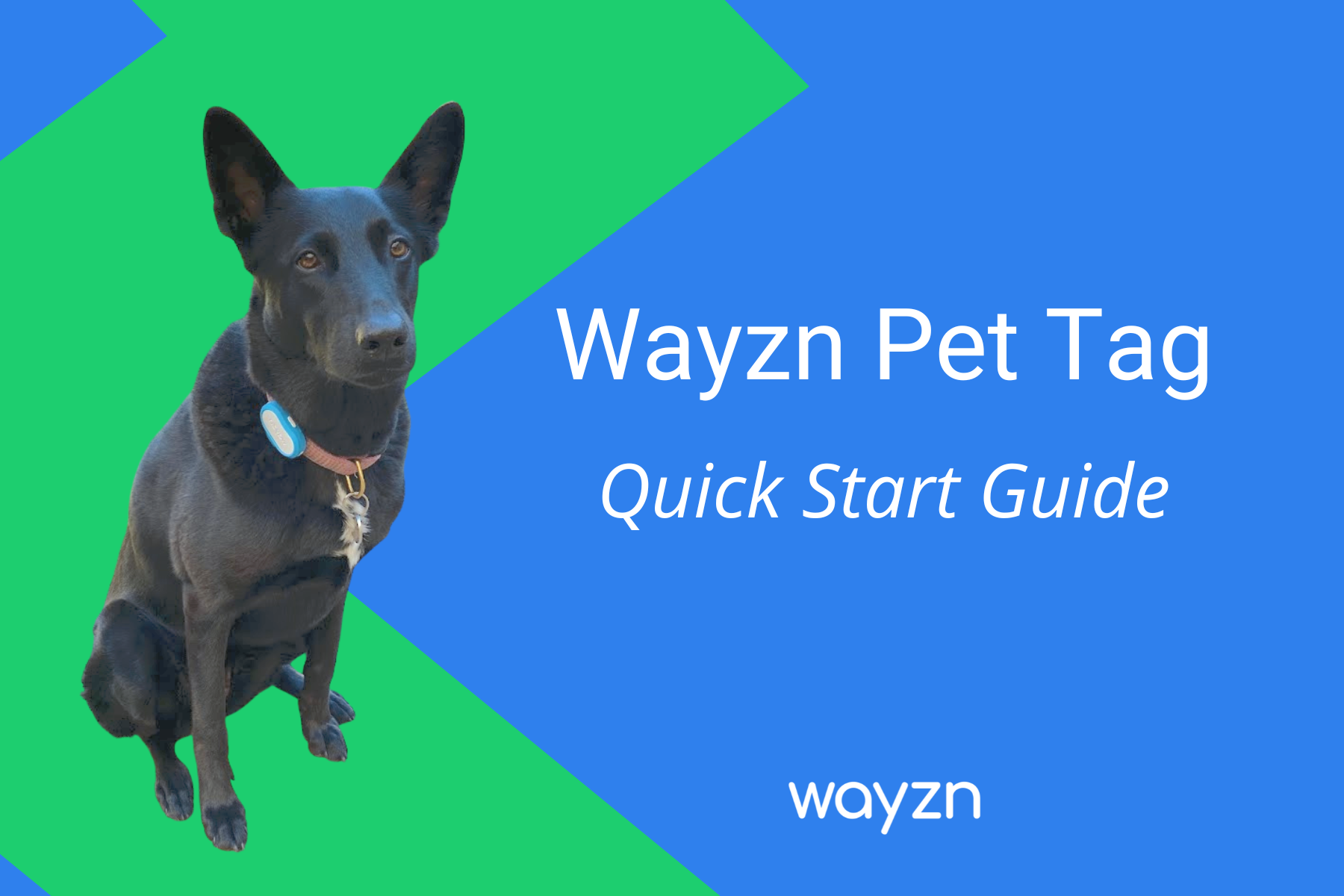 Welcome to the Wayzn Pet Tag!
Congratulations on your purchase of the Wayzn Pet Tag, the perfect complement to your Wayzn Smart Pet Door. Now your pet can come and go anytime, no matter where you are, or what you are doing.
This Quick Start Guide includes a series of articles with step-by-step instructions teaching you everything you need to know about how to install, use and maintain Wyzn Pet Tag. Please take a moment to read these instructions to ensure you get the best possible results.
3 things you should know before you begin...
It requires training and must be used with care
Anytime you introduce a new technology it is important to slowly and carefully acclimate your pet. Wayzn Pet Tag is no exception. When you first introduce it, watch for any signs of discomfort, anxiety, or fear, and immediately stop using the product if any of these symptoms are observed. For safety reasons, train your pet to immediately pass all the way through the doorway when the door opens and not to delay action or sit or stand part-way through the opening. Operating the door with Wayzn Pet Tag unattended is a risky activity and failure to sufficiently train and monitor your pet using the system will put your pet at risk. If you have any doubts about your pet's ability to use the product safely, please discontinue use immediately and contact us to arrange to return the product for a refund.
It is for secure yards only
Wayzn Pet Tag automates your Wayzn Smart Pet Door so your pet can exit and enter your home without your assistance. This significantly reduces the security of Wayzn Smart Pet Door, thus Wayzn Pet Tag should only be used in secure yards. If you have any concerns at all about the safety of your home or pet, do not use Wayzn Pet Tag. Instead, please contact us to arrange to return the product for a refund. If you notice your pet's tag is missing, immediately remove the tag from the Wayzn app until it is recovered or replaced.
It is designed to work slowly
When designing Wayzn Pet Tag, we set out to strike a balance between your needs and those of your pet. As humans, we want a way to let our pets come and go as desired, but we don't want a door that is constantly opening and closing all day and night. So, in addition to including basic scheduling capabilities, we programmed Wayzn Pet Tag to work a bit slowly. The system will intentionally ignore your pet if it passes through the detection area without stopping. Only when your pet approaches the receiver and remains in close proximity for at least a few seconds will the door open. And if your pet decides to take a nap right in front of the door it will open only once until the tag leaves and re-enters the detection zone.
Let's get started!
Please read these articles and follow the instructions in the correct order to ensure the best possible results. Note: Do not plug in your receiver or insert your tag battery until instructed to do so.
You can access these articles anytime by visiting the Wayzn help center, along with the Wayzn Pet Tag troubleshooting guide for solutions to common issues.
If you encounter a problem and can't find a solution using these resources, please contact us so we may assist you.
Was this article helpful?